About Us
Atlantic Music is extremely proud of the pianos we import and distribute. In addition, our experienced, professional technical staff provides concert-level preparation, as well as rebuilt pianos meeting the highest standards.

We are an experienced representative for Bösendorfer pianos in Florida and an authorized retailer for Yamaha, Sauter, and Baldwin pianos. With 30 years in business, Atlantic Music Center is also proud to operate the largest rebuilding shop in the Southeast U.S. with fully-reconditioned pre-owned acoustic and digital pianos from top brands of the past and present, including Steinway, Baldwin, and coveted European manufacturers.
We offer a large selection of grand pianos, baby grands, uprights, and art case pianos of professional quality. All our pianos, including our extensive group of student-level pianos, are serviced by our highly trained technicians.

Piano services we provide include complete restoration, re-stringing, regulation, voicing, and refinishing. Other services include player piano installations and in-home tuning. Our skilled technicians are dedicated to ensuring you receive only the highest quality instrument service!
"Since our founding, Atlantic Music Center has worked closely with the importation and distribution of hand-crafted, limited edition, new and pre-owned premium pianos from Europe's most renowned manufacturers."
Since our founding, Atlantic Music Center has worked closely with the importation and distribution of hand-crafted, limited edition, new and pre-owned premium pianos from Europe's most renowned manufacturers. They include Steingraeber, Feurich, Pleyel, Blüthner, Bechstein, and Bösendorfer. These pianos are among the finest made worldwide. They are also the oldest, most well-respected piano manufacturers in the world, many of which were established in the early 1800's.

The magnificent quality with which these hand-crafted instruments are manufactured in terms of both materials and workmanship set them in a class of their own and distinguish them from the mass-produced "production" pianos made by today's larger factories. Europe is the birthplace of the piano which celebrated its 300th anniversary of the invention in 2000 and these venerable piano companies pioneered the piano's invention and development.
These were the pianos of the immortals…the great classical composers and piano virtuosos personally endorsed, owned, and performed on the pianos of Feurich, Steingraeber, Blüthner, Bechstein, Bösendorfer, Steinway… and these companies are bestowed with a pride, heritage, and tradition not often found in today's corporate world.

German pianos are manufactured with the old-world tradition of employing the finest quality hand-craftsmanship and building with the finest woods, felts, and other materials available. This combination of impeccable quality in design, materials, and craftsmanship results in superior instruments possessing a beautiful, lush, rich tone producing pianos capable of conveying the deepest emotions and gratifying the performer with unmatched performance.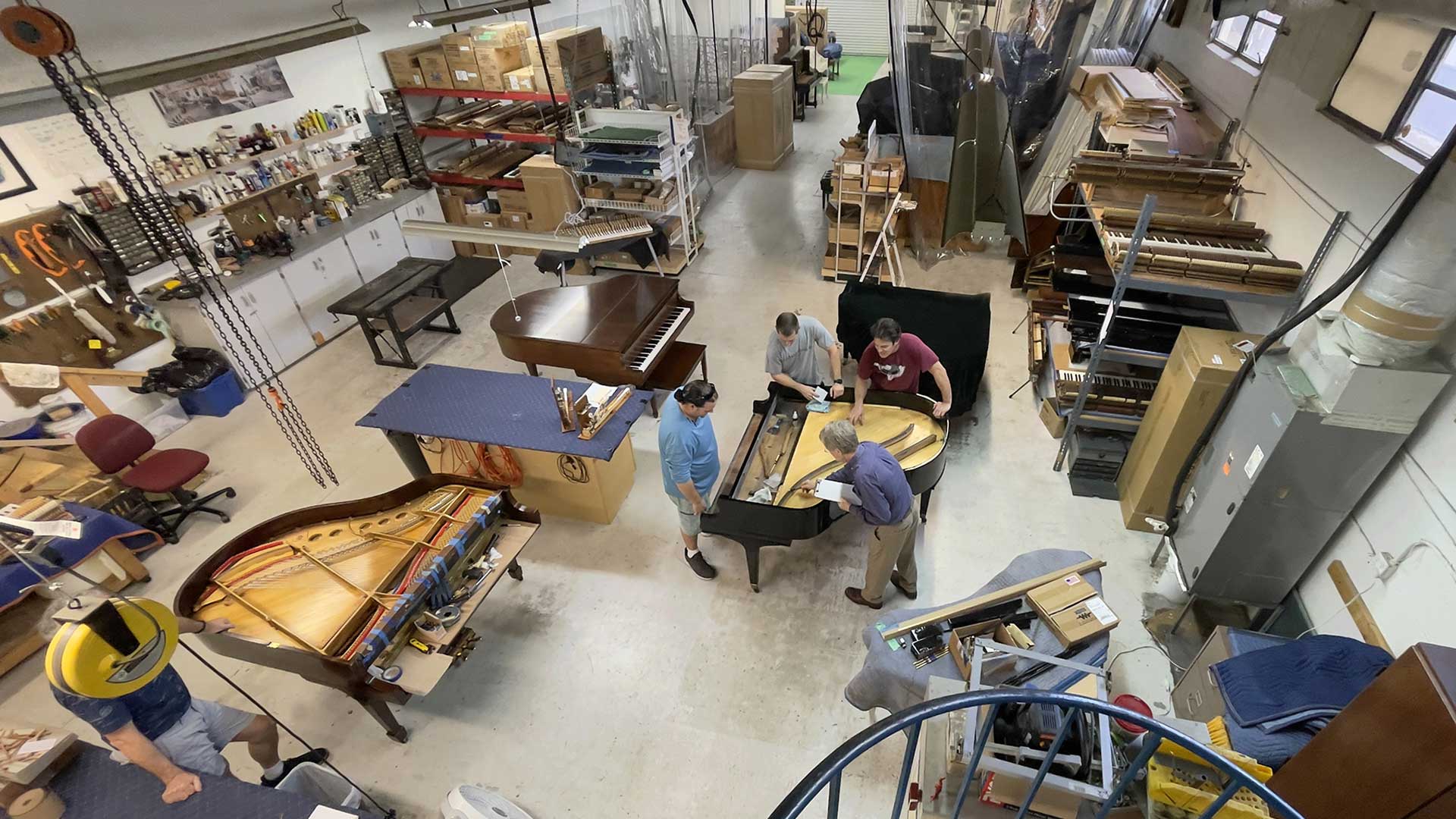 Atlantic Music Center is the largest piano rebuilder in Florida specializing in Steinway, Baldwin, and fine German brands.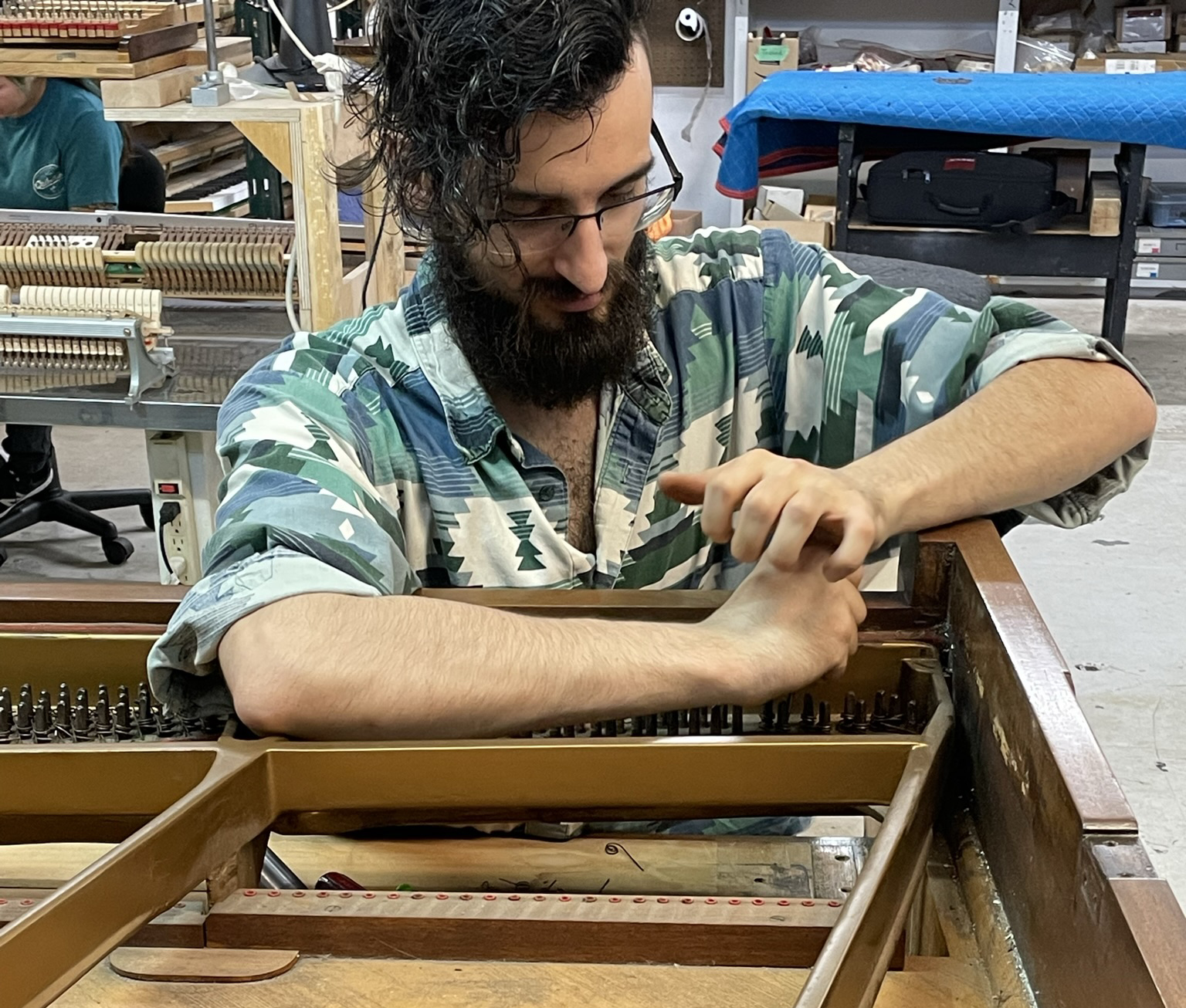 Our technicians have received training from Yamaha, Steinway, Wilh. Steinberg, Steingraeber, Mason & Hamlin, and Feurich.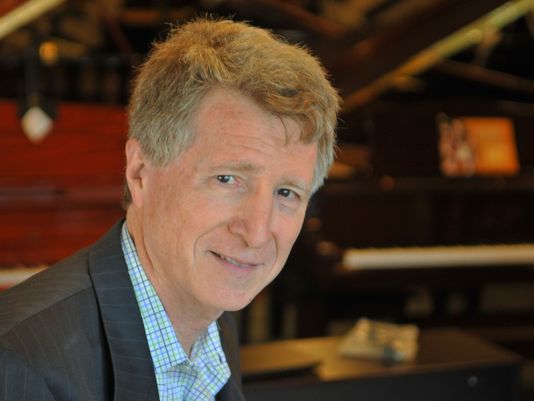 Brian
President
Brian Gatchell, president of Atlantic Music Center, is a classically trained concert artist and has performed extensively throughout the U.S. and Canada with several recordings to his credit. Brian holds a Master's Degree in piano performance and was a professor of piano at Heidelberg College for 10 years. Brian has years of experience, knowledge, and understanding of the piano industry and has been a global wholesaler/retailer of fine pianos for over 25 years.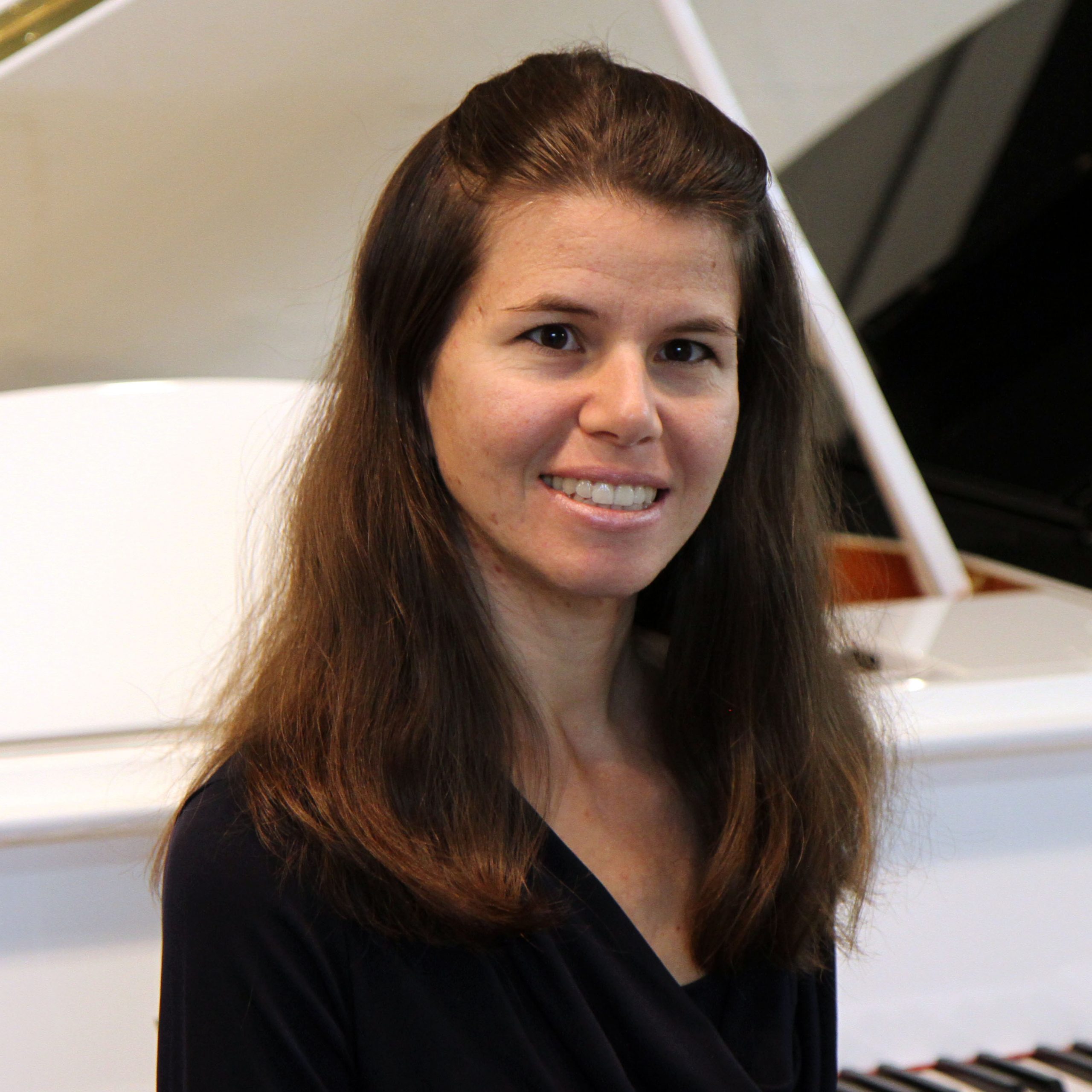 Kristina
Office Manager
With a degree in Business Informatics and background in marketing and finances, Kristina ensures the smooth running of the accounting office and is a welcome addition to our professional team.
Yulia
Shop Manager
Yulia is a valuable asset in our shop with her attentive eye. She assists our piano technicians and rebuilders bring old instruments back to life and keep new pianos at a high standard of performance.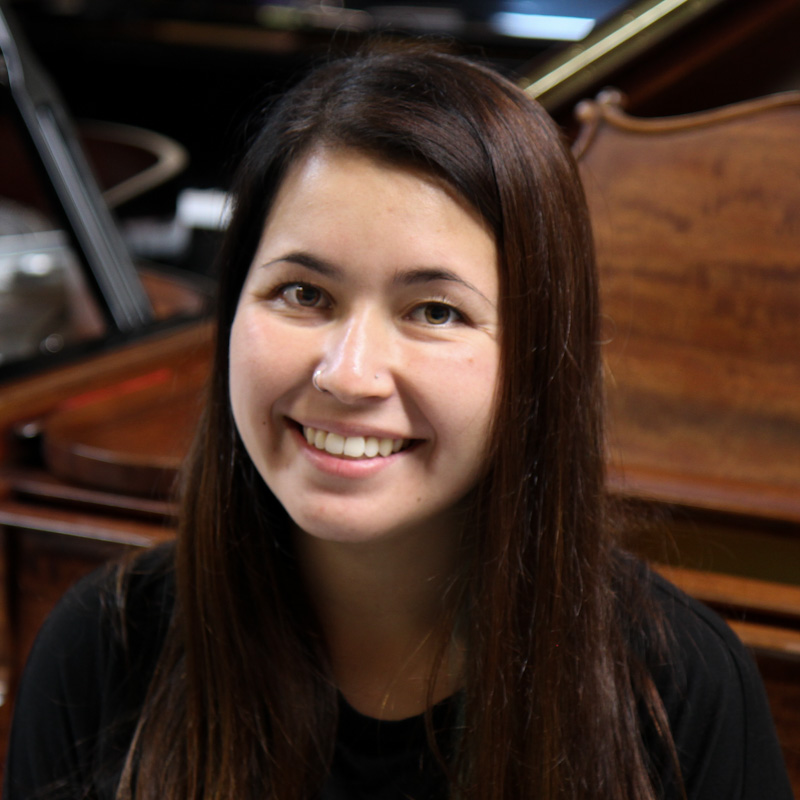 Sayaka
Shop Technician
Sayaka is a classically trained pianist with 20 years of experience and a degree in trumpet performance. Sayaka's excellent technical skill and attention to detail makes her a huge asset to our shop.
Paul
Master Technician
With 42 years experience as a piano tuner, technician and rebuilder, Paul does outstanding work and is also an excellent player piano technician and services Piano Disc, QRS, and Disklavier customers.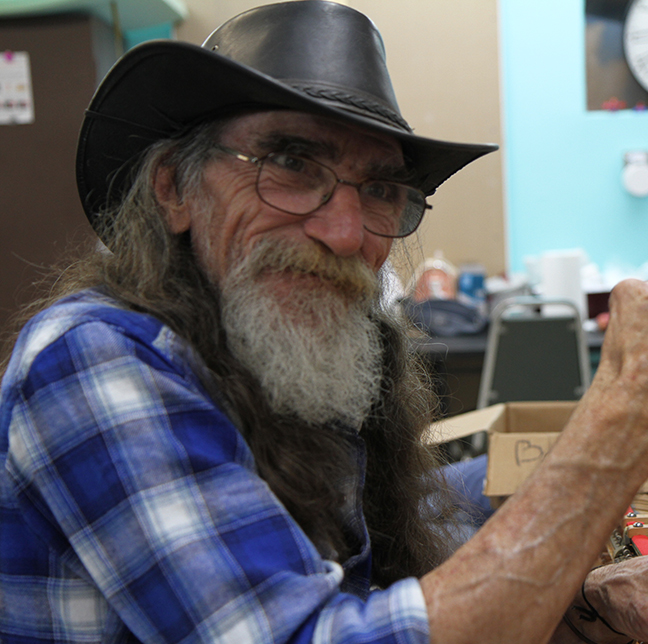 Mark
Shop Technician
Mark is an experienced technician and master woodworker. Mark repairs and creates various parts with quality precision in our rebuilding shop and is an essential part of our team.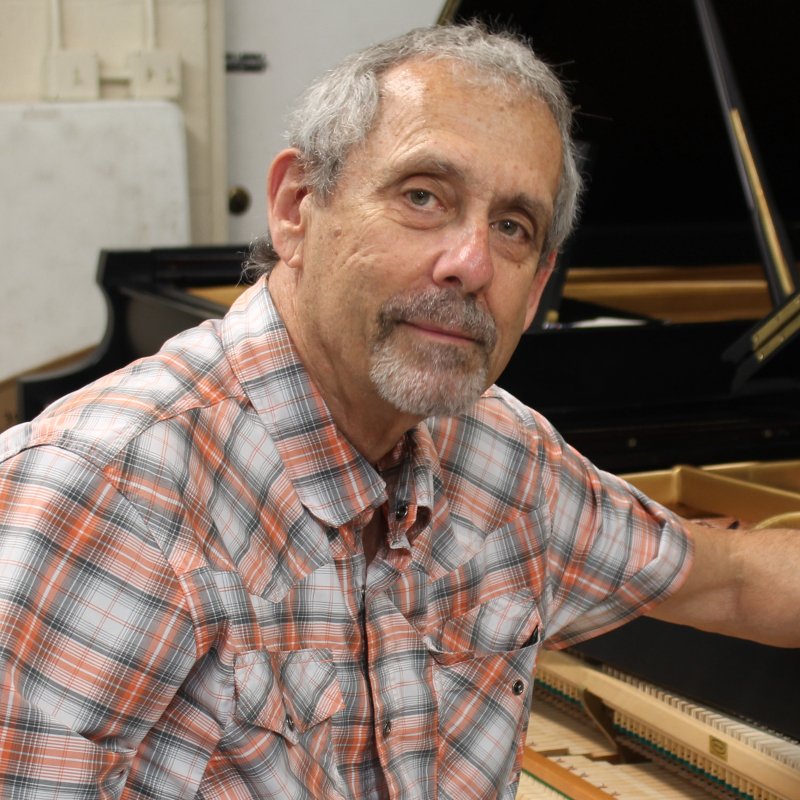 Keith
Master Technician
Keith served as the head of Baldwin's technical services at their manufacturing plant. He is an expert with many years of experience and a wealth of knowledge that he passes to our younger technicians.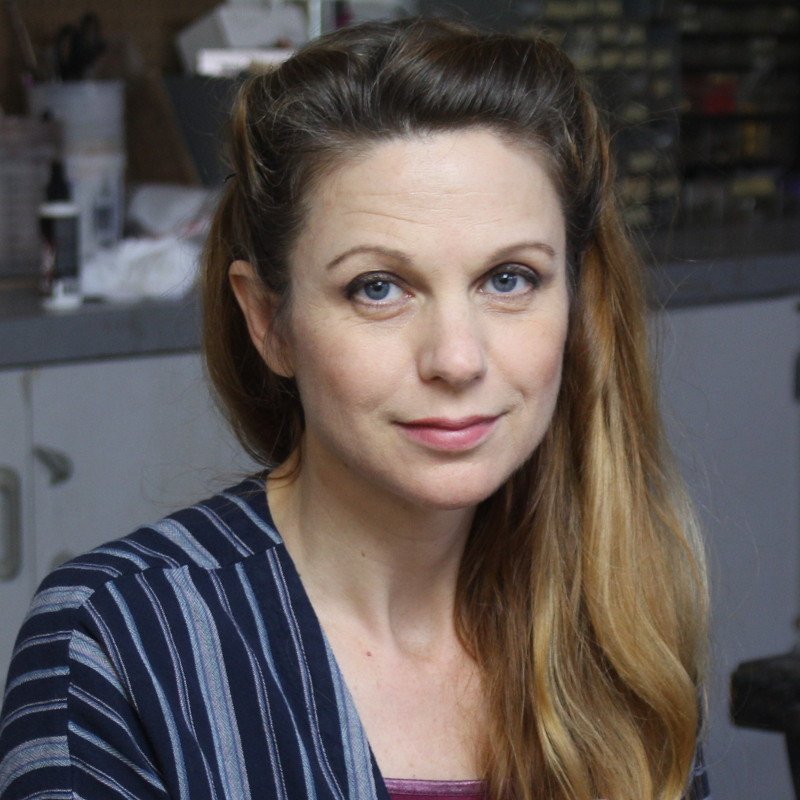 Jamie
Shop Technician
With a Ph.D. in musicology from the University of Toronto, Jamie is a lifelong musician and music educator. She owns Jamie's Trumpet Gallery and assists around the shop.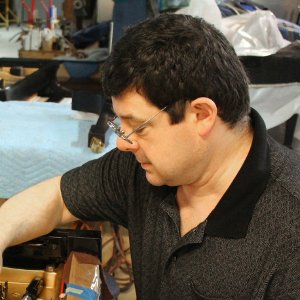 Stoney
Piano Technician
Stoney Copelin is a master technician who has studied under techs worldwide, including Steingraeber & Sohne, Feurich, Kawai, Baldwin, and Wilh. Steinberg, and the Renner Academy.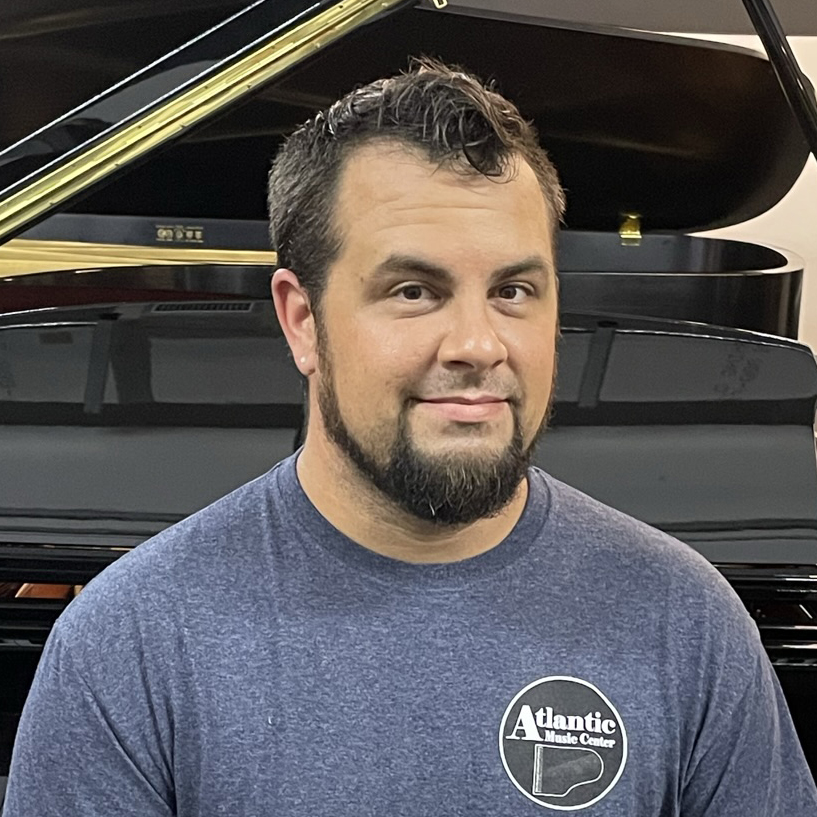 Richard
Delivery & Rebuilding
Richard ensures that our piano deliveries are safely and professionally accomplished. He has also made a great contribution to our Rebuilding Team.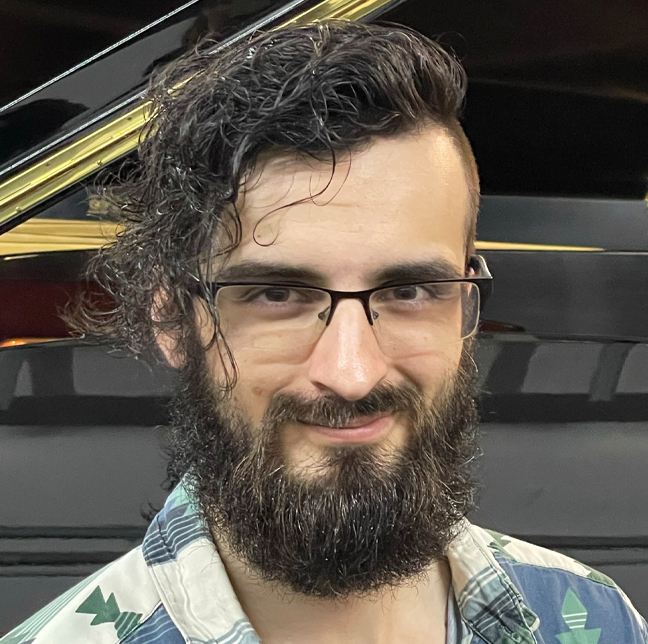 Charles
Piano Technician
Charles is an experienced professional piano technician and is a valuable part of the AMC Rebuilding Team. Charles' skill with pianos and attention to detail is well-respected and admired by all.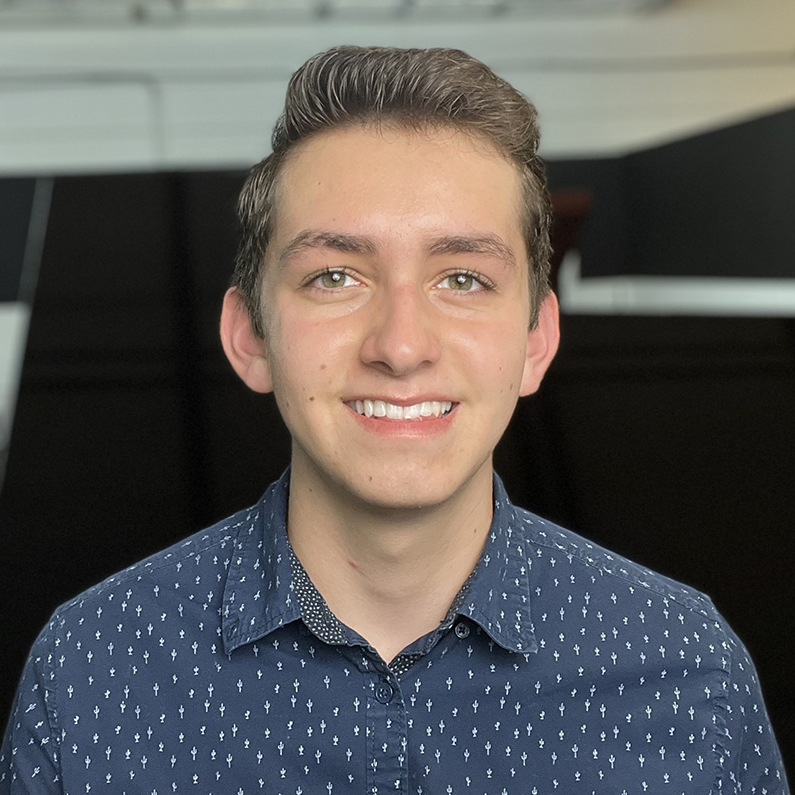 Dylan
Assistant
Dylan assists around the store in piano sales, delivery, and social media. He has played piano for 12 years and loves the opportunity to work around so many high quality instruments.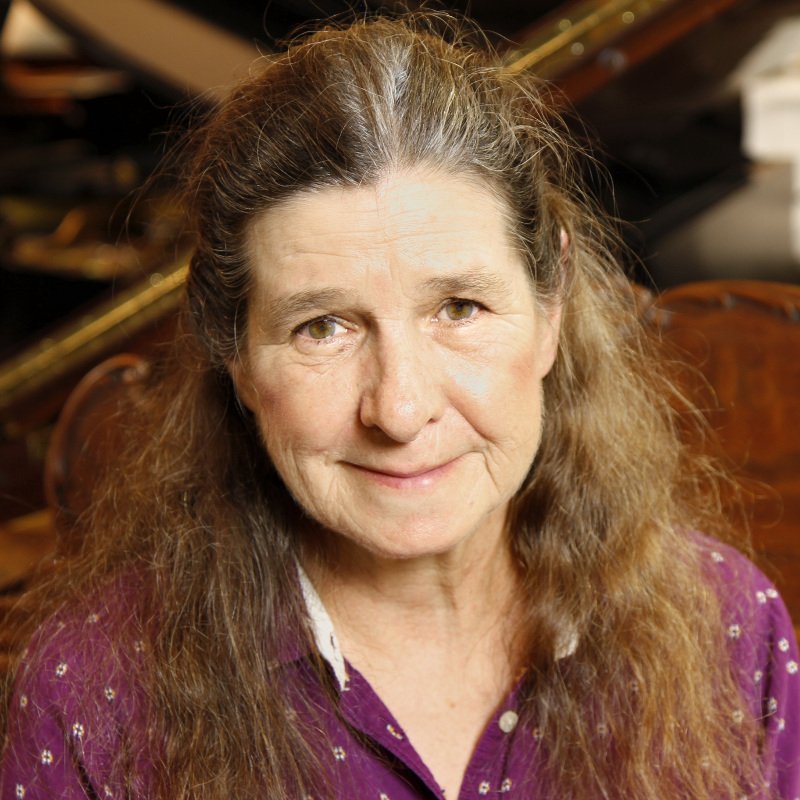 Cathy
Facilities Manager
Cathy manages our piano showroom and shop facilities. Cathy is highly instrumental behind the scenes ensuring our showroom is a clean and welcome environment for visiting pianists.
Please call : 321-725-5690